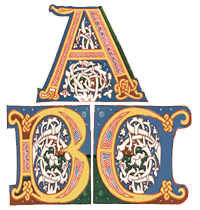 Glossary of Terms

Contemporary: A more modern design in nature often reflecting a combination of traditional rug hooking and any number of other alternative fiber skills.
Cuts: the width of the strands you use to hook starting with # 2 and ending with # 10.

2 = approximately 2 mm;

10 = approximately 1 cm.
Cutter: a special cutting machine that allows to cut several strands in one operation.
Dye Bath: A pot of hot water (simmering water) sufficient to hold your fabric and to which an amount of dye or a measured amount of dye formula has been added.
Dye Formula: is an amount of 1 dye or a mixture of 2,3,or more dyes in a specific amount of water.
Dye Pot: A utensil of glass or enamel used exclusively for dyeing.
Dye Solution: An specific amount of dye (1 or more colours) in a specific amount of water (1/2 cup - 1 cup etc.)
Florals: Rugs with flowery patterns.
Geometrics = Patterns representing, geometric figures such as squares, rectangles or circles that are hooked in a certain way to create a special visual effect like a weave, tumbling blocs, etc.
Orientals: Rugs with an oriental pattern, hooked in rows, as if woven.
Pictorial: landscapes, portraits, still lives, etc.
Primitives: The style of rugs as they were made centuries ago.
Swatch: a number of pieces of fabric usually 6 or 8 dyed in different values ex. from pink to dark red, used for the shading and highlighting of flowers.

Value: the hue of a color.